Make your ambassador campaigns more impactful
Provide those you collaborate with a better way to share content through Campaign Pop-Up Shops & Ambassador Shop Takeovers.
Raqk provides a turnkey ambassador solution that merges content with commerce and deepens your Brand story with audiences around the world. Get the associate of being featured through a curated voice in a more focused and powerful way with a clear call to action.
send a campaign shop with one link
send a campaign shop with one link
Get your products featured in online Shops hosted by Ambassadors & Influencers. Raqk provides the freedom to work with anyone you choose and easily send a collaborative shop experience with one link. No matter how you collaborate, those you work with can add their own blog content, images, videos and more. Get started by offering Campaign Pop-Up Shops & Ambassador Shop Takeovers that are hyper-targeted and more authentic than traditional advertising.
real-time purchase data
real-time purchase data
It's time to expect more of the marketplace experience and those you partner with in social channels. Collaborate with others who add value to your Brand without loosing the connection to customers or without know if their audience was inspired to purchase. You can now convert one-time purchasers into long time customers with access to every single person who purchases your products in any raqk shop all from a single dashboard. Raqk allows Brands to focus on Brand affinity, ROI, and LTV as opposed to just likes, shares, and comments.
collaborate directly with full control
collaborate directly with full control
Long are the days when you have to give up control of your product listings, product price, Brand image, and access to customers in order to reach new audiences.
With Raqk, you have control of each product listing, your product price, inventory amount, who you collaborate with, and how you build relationships with customers.
Build an overall reach that rivals the giant online retailers and marketplaces of today all while not giving up the control of the Brand experience, access to customers, or be dependent on marketplaces that demand adoption of their policies and vision.
the attraction of exclusivity & trust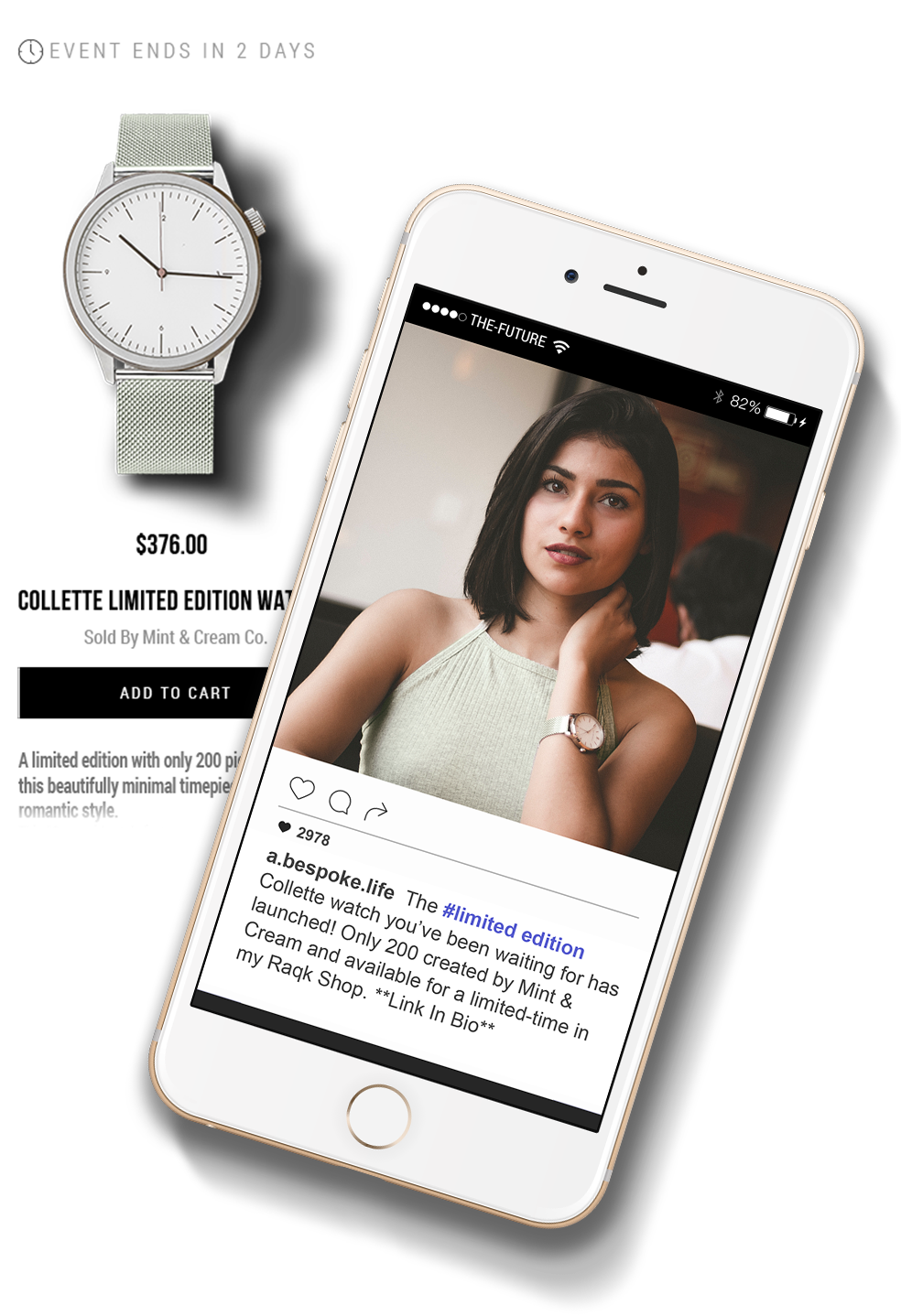 the attraction of exclusivity & trust
The exclusive, unexpected, and limited nature of online Pop-Up Shops create a sense of "limited–time only" urgency that attracts and retains the attention of customers.
Boost conversions with new audiences that resonate with your Brand and put the "action" back into interaction by providing the ability to purchase in the moment of discovery from the source of inspiration.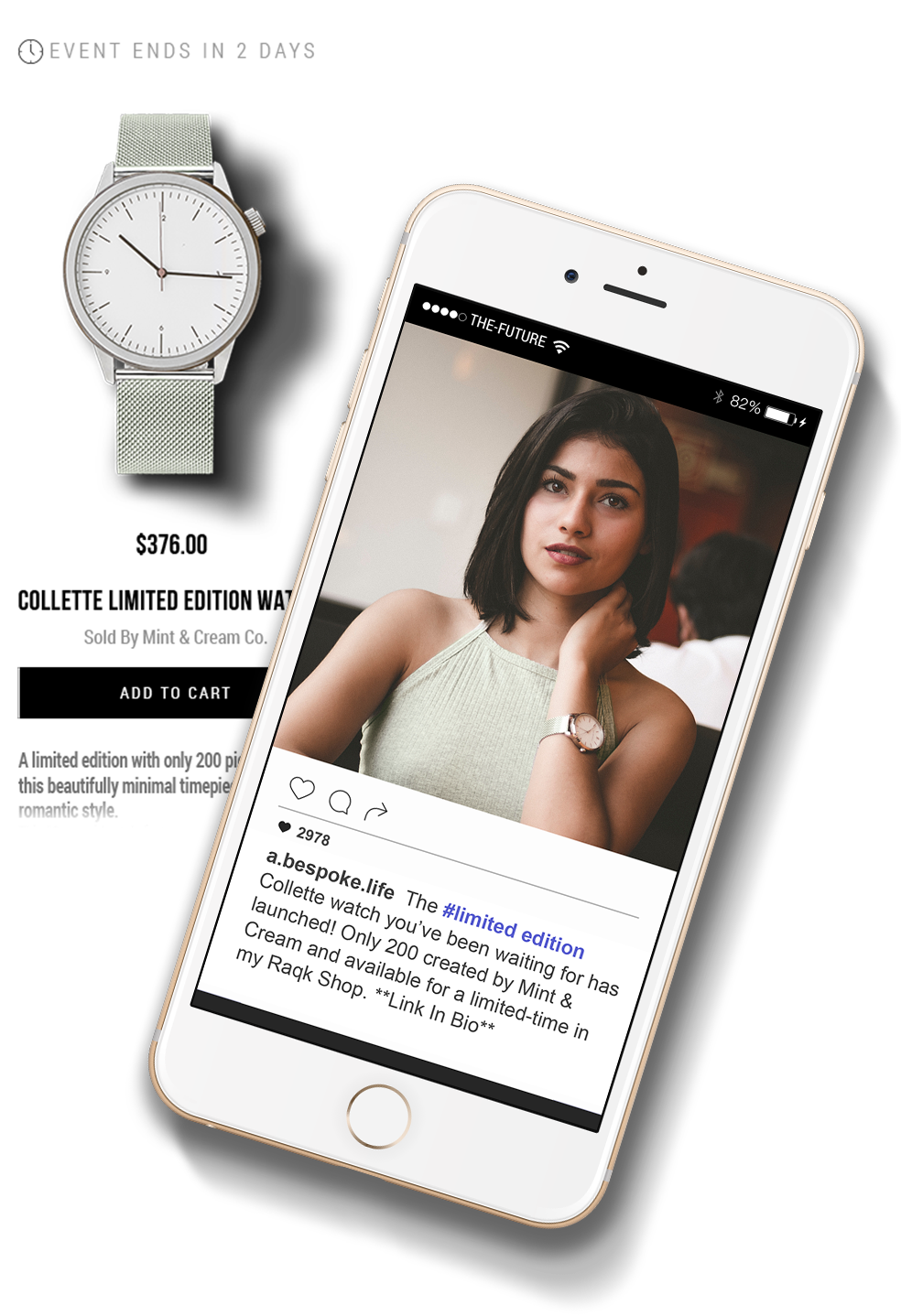 content with a clear call to action
content with a clear call to action
Amplify your Brand story reaching new audiences where they are actively spending their time online and in social channels. Create experiences in shop environments with engaging imagery that inspires action.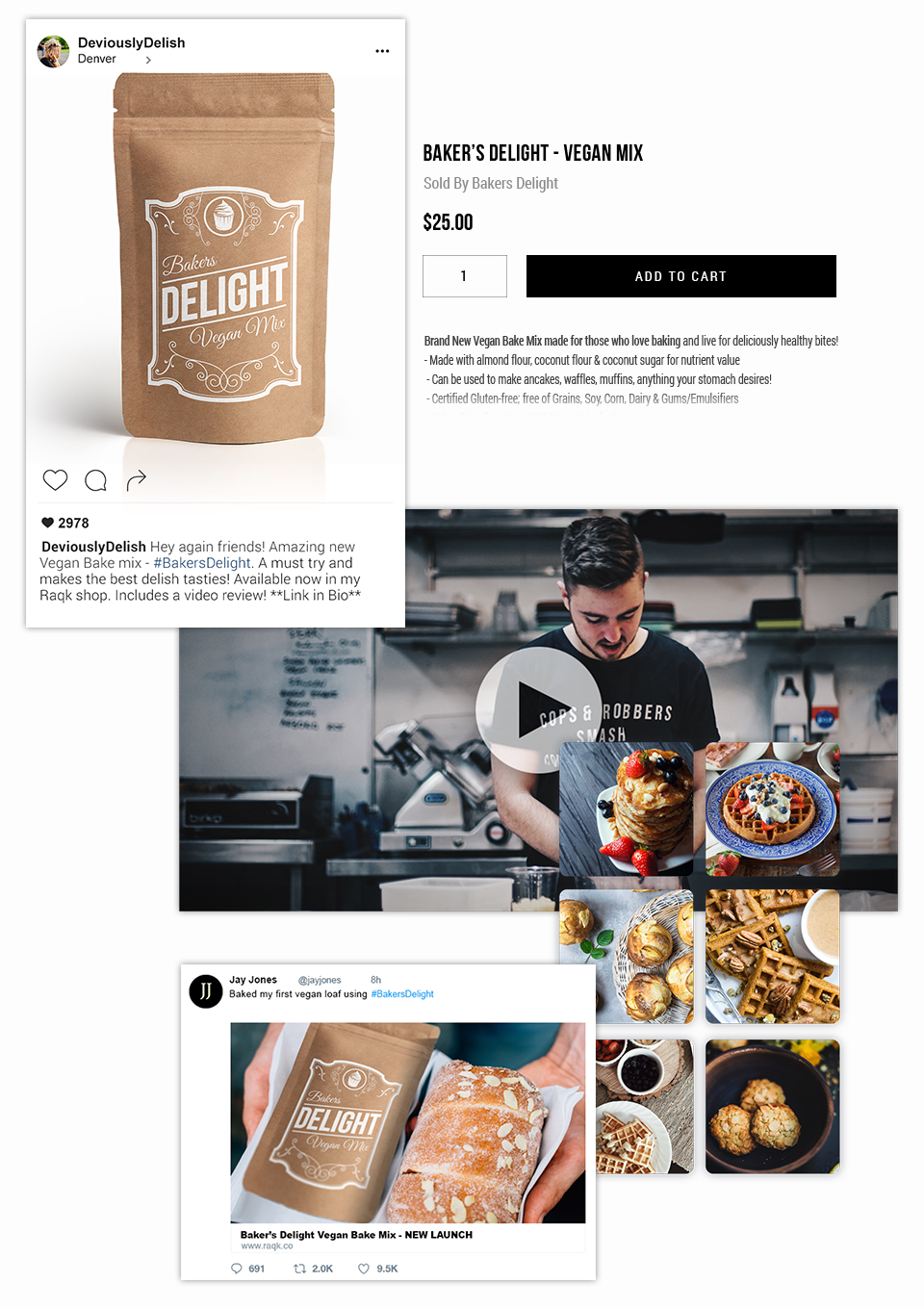 real-time payment
real-time payment
Hassle-free, real-time payment to both you and those you collaborate with.
No

payout minimums.

No

payment schedules.

No

purchase orders or invoices.

No

more chasing down payments.
When customers purchase your products, you get paid real-time and any commission payment you determine for each product is automatically processed directly to those you collaborate with at the time of each purchase.
Beautifully Simple
How it Works
Step 1
Create your product listing for a shop campaign & send to who you want to collaborate with.
Step 2
Receive email confirmation that your product has been accepted & currently running Live in the shop.
Step 3
Receive payment & customer orders real-time. Ship orders directly to your Customers.
Sign Up & Apply for Your Trial