A Network of individual lifestyle ecommerce shops curated by Influencers where products
are purchased by their audience and shipped by Brands.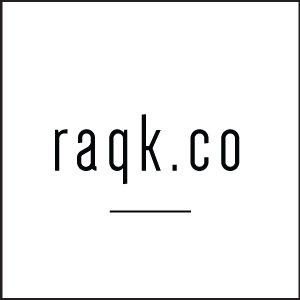 We are driven by the notion that we can make a positive economic impact by providing brands, designers, influencers, publishers, and independent entrepreneurs a means to achieve the financial resources needed to grow through partnering together. We are enabling Influencers to curate their own dedicated ecommerce shop earning commission on every sale and allowing Brands to sell products through Influencer Channels reaching target consumers, increasing exposure, increasing accessibility, and increasing sales. Raqk.co brings together those with target traffic to those with niche product offering and provides a transparent system allowing them to co-sell together.
" Raqk.co is more than just an Influencer network and product marketplace, Raqk.co is a full-feature dual-sided ecommerce system that allows Brands to co-sell product through Influencers and Publishers.  Think of a traditional ecommerce platform with an automatic sales arm for moving more units and reaching more target consumers through the direct recommendation of Influencers, Publishers, and Online Buying Guides. Raqk.co provides Publishers with their own online store that shaves down the sale funnel providing co-selling at scale with auto-managed inventory, transparency on customer analytics, and immediate payment to both Brand and Publisher on each customer purchase. "